Action-Packed Live Workshops to Get Certified as a Personal Trainer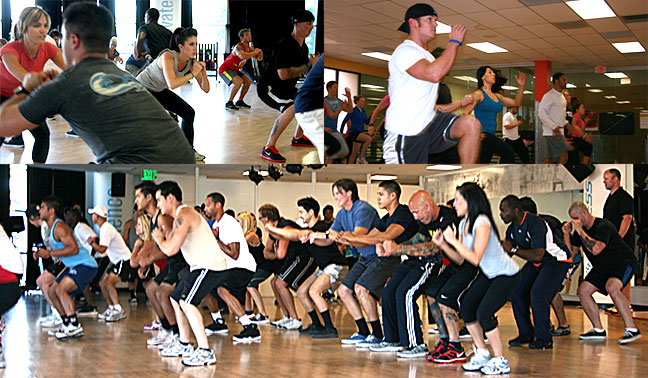 Why Choose Us?
All personal trainer education and certification programs are not the same. You cannot learn enough to be professionally capable in helping other people by finding and watching videos online and visiting websites for exercise ideas, or just because you've been active or fit all your life. Our 2-day workshop will help you understand personal training concepts and how to apply those concepts better than you could ever learn or understand on your own.
Personal training is personal. How can we maximize our potential if we are not learning in a live format with one another?
Training Made Fun PFT Workshop attendees are more prepared to succeed with clients, and at their careers, than through any other initial training program. Home study is a must (it's ongoing, and should never stop), whether before or after our workshops, but every professional trainer needs a strong, live education.
We teach you the concepts of biomechanical analysis of exercise and program design in our hands-on format as well or better than anyone else. You will learn more in-depth application of how to be successful in your first 90 days as a personal trainer from our workshop than you will believe possible. We seek to make training/learning fun. You will learn by doing. We make learning fun through our unique, high energy, and personal teaching and training style.
The two day PFT certification workshop weekend will pass very quickly as you learn how to be a proficient and successful personal trainer, and how to take the first step in passing your Personal Fitness Trainer (PFT) Certification Exam. In addition, no other company offers such in depth, hands-on experience like our 1-day continuing education workshops on biomechanics, nutrition, functional training, and flexibility.
You will get your clients in-person. You will keep your clients by what you do in-person. It's time to learn in person.
Our Mission Is You:
We ceaselessly work to provide the highest quality live education in a hands-on (12 hours of hands-on) and lecture (5 hours of lecture) combination workshop format by giving you the most student-friendly and immediately applicable skills and abilities training available in the personal training/health & fitness industry today.
Who We Are:
We are all personal trainers, teachers, coaches, and leaders in our field. Every instructor has at least a degree/advanced degree in Kinesiology/Exercise Science, 10+ years experience as a certified personal trainer, and 5+ years experience teaching the art and science of personal training. We want to increase our impact on helping others by helping you become as professional and competent as we are (and beyond!). We are excited to work with you, and we have a burning desire to give you our best (you deserve nothing less!). No one will work harder to help you, because anything less would not be who we are.
How Do You Begin?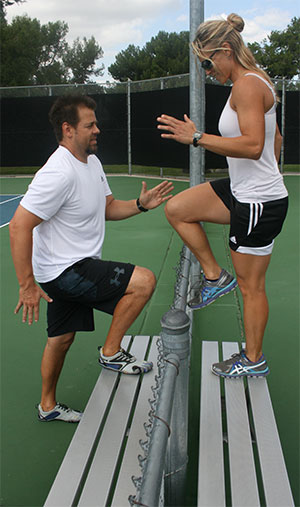 (Register or view FAQs here: Workshops Page)
If you want to work as a personal trainer, you must get certified. Once certified, we know that it isn't how much you know, or how many degrees or certifications you have, but what you can do with what you know that matters most. Getting certified as a personal trainer gets you the minimum education requirement for working as a personal trainer.
This is not the end of your education. This is only the beginning, or another step toward mastery. And oh what a beginning it will be!
You cannot have too much education or knowledge. But knowledge without proper application is useless, and being obsessive about training or fitness results in illness, injury, or chronic overtraining. It's our goal to help you (and your clients) to see the fun in training. Training is only fun and enjoyable if everyone has the necessary information, knows how to use and apply the information, and modifies each individual program intelligently and consistently toward continual progress.
This process is not easy, but it will be fun!
Training Made Fun is authorized by NESTA to offer 2-day personal fitness training workshops with an option to challenge the NESTA Personal Fitness Trainer Certification Exam and become a certified personal trainer and/or to receive continuing education credits (1.6 NESTA, NASM, and/or NSCA CEU/CEC's). You can come to the workshop with the option to challenge the NESTA PFT Certification Exam, or you can come to simply learn more about the science and application of personal training than you ever thought you could receive in a single weekend. Your possibilities are endless, but you must first show up and take in all that you can.
"We love training, and we want you to love it too."
Learn more or sign up/register on the Workshops Page