At Training Made Fun's Kid Summer Camps in Santa Ana, Orange County, CA we seek to provide a fun, active, athletic skill development and team-driven atmosphere through a variety of sports activities and innovative games for kids. At our kid camps we believe sport and exercise should first be fun. Within this fun environment we seek to build coordination, speed, endurance, strength, and the ability to work well with others. The goal is for the kids to be excited to come and for them to not look forward to having to leave camp each day!
We're excited to work with your kids at Training Made Fun Kid Summer Camps and we're in operation at the secure campus of Irvine Hebrew Day School (IHDS) (1500 17th Street in Santa Ana, Orange County, CA) for our summer kid camp site with camps operating every week starting on June 14 through August 20.
Camps will be held from 9am-12pm each weekday of each camp week with the option to pay daily, weekly, or for the entire summer (options found below). Payment must be made in advance of arrival.
Upon registration you will receive a confirmation email noting pick-up (8:45-9:00) and drop-off (12:00-12:15pm) times and procedures. We will comply with Orange County and California guidelines for outdoor activities as they evolve through the summer which will also be noted in your confirmation email.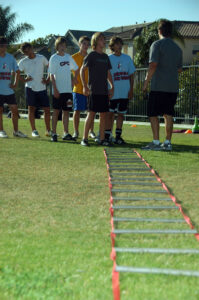 The camp director is Mark Baines (MS, CSCS), a physical education teacher at IHDS, a Concordia University Professor, a former junior high and high school track/cross-country and basketball coach, a former NCAA Division 1 track athlete, and a long-time kid and sports camp developer. He will be assisted by other well-experienced, professional coaches as needs arise based upon daily and weekly attendance.
We look forward to working with your kids and please let us know if there is anything we can answer for you, at any time. We're looking forward to a fun, active, great summer!
Location: Irvine Hebrew Day School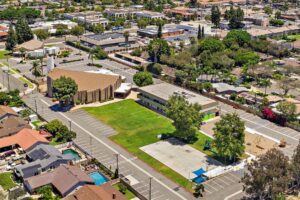 Dates: June 14-August 13 (every week, every weekday)
Times: 9:00am-12:00pm
Cost: $50/day, $250/week, $1875/summer
Bring: Water, snack, towel
Daily Kids' Summer Camp Schedule:
8:45-9:00am Drop-off
9:00-10:30am Games
10:30-10:40am Snack Break